Coach Richard "Sam" McCutchen - Head Coach Varsity Lady Eagles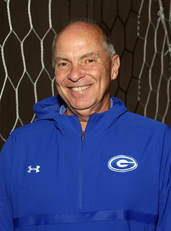 Coach Richard "Sam" McCutchen begins his fourth year as the head coach of the Varsity Lady Eagles. Coach McCutchen is the former head men and woman's coach at Howard Payne University NCAA Division III. Sam guided the women's program to the first winning season in only their third year of competition and to their first ASC playoff appearance in his last season at Howard Payne. Prior to Howard Payne, McCutchen was head soccer coach at Highland Park where he led the Lady Scots to the 2002 UIL state championship and advanced to the state semifinals again in 2003. He has also has coached at Palestine (1997-2000), Westwood (1992-1997), and Austin Westlake (1981-1991). He has 302 high school victories and 102 college wins on his resume and has won numerous district, regional and state honors. In addition to his stellar experience in the field of high school coaching, McCutchen's career includes many years of service as a youth minister in several Texas Baptist churches.

McCutchen holds a M.A. and a M.S. in Professional Counseling (LPC) from Amberton University, a M.R.E. in Religious Education Administration from Southwestern Baptist Theological Seminary, Texas state teacher certification from St. Edwards University, and a B.S. in Education from Belmont University. He also has regional and national NSCAA soccer diplomas and certification, International Coaching license-FIFA-Ireland, and U.S. High School Coaches license. He has been given the Distinguished Alumni Award from both St Edward's University and Belmont University, and multiple Coach of the Year honors from district, regional, and state-TASCO.

Sam McCutchen is married to Donna for 30 years and they have three children.
---
Coach Jason Rich - Head Coach Varsity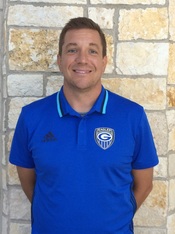 Coach Rich graduated from Bowling Green State University with a Bachelor's degree in Business Administration and later received his Secondary Teaching Certificate from Cleveland State University. He currently teaches A.P. United States History and Government after teaching A.P. World History for the last nine years.

He began his coaching career in Ohio at Avon Lake High School where he was a J.V. Men's Soccer Coach and an Assistant Girls Varsity Soccer Coach from 2002-2006. Upon moving to Central Texas, Coach Rich was hired as the Head Coach of Stony Point High School in Round Rock, Texas.
In his first year at Stony Point, Coach Rich led the Tigers to their first playoff appearance in five years. In the following two years Coach Rich's Stony Point team won back-to-back District Championships. In nine years at Stony Point Coach Rich was named District Coach of the year twice, won three District Championships (runners-up twice), won five invitational tournaments and finished with a 114-47-27 record.
​
Coach Rich has been married to his wife Janna for seven years. They enjoy traveling and spending time outside with their dogs Kingston and Maya. ​
---
Coach Shelbi Goode - Head Coach JV Lady Eagles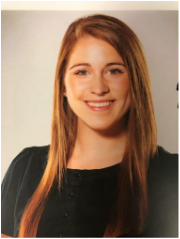 Coach Goode was raised in Georgetown and graduated from GHS in 2010. She played collegiate volleyball at the University of Alabama, Angelo State University and New Mexico State University. As a freshman at Alabama she was an All-Tournament Selection. At Angelo State her team made school history by advancing to the NCAA Sweet Sixteen. Goode was named Lone Star Conference Newcomer of the Year, 3 time Offensive Player of the Week, First Team All-Conference, AVCA All-South Central Selection and AVCA 3rd team All American. She graduated from NMSU with a degree in Interdisciplinary Studies and shortly after obtained her teaching certification in Special Education. Coach Goode has been coaching for 7 years and is entering her third year at GHS.


---
Coach Jarrell Flores - Head Coach JV Men and Assistant Varsity Coach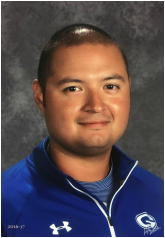 Coach Flores is a graduate of the Texas A&M University in College Station with a Bachelors degree in Sport Management. He has been coaching since 2009 and a teacher since 2013, having coached in the San Antonio area before making the move to Georgetown High School. Coach Flores makes his way to Georgetown via San Antonio Marshall where he was the head soccer coach two years prior to his move. Coach Flores is also a football coach with coordinator experience at multiple stops. Coach Flores is married to his wife of 5 years, Alyssa.

Coach Flores is in his second year at GHS!!
---
Coach Jason Allgood - JV Men and Varsity Assistant Coach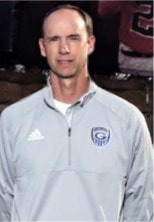 Jason Allgood graduated from the University of Northern Iowa where he received his teaching degree in History, Psychology and Sociology. He has 20 years of coaching experience including head coaching on the girl's side for Northwest HS, Keller HS, John Marshall HS and Iowa City Regina HS in Iowa; where his team qualified for State in 2011

Coach Allgood is new this year to GHS and is currently teaching AP US History, AP Psychology and Psychology. He and his wife Cristina live in Pflugerville with their three children.

Welcome to GHS Soccer Coach Allgood!!



---